PROCONCEPT manufactures various conveyors and workstations to optimise your performances:
– Reduced number of stations
– Increased productivity
– Reduced physical strain
– Reduced manual handling for better hygiene
All the equipment are designed with the same consideration for robustness, ease of maintenance and reduced sanitary risks.
Working closely with our customer enables us to validate the suitability of the solutions proposed and, if necessary, to define any required modifications.
This equipment can be supplied for integration with existing PROCONCEPT machinery or for any other project.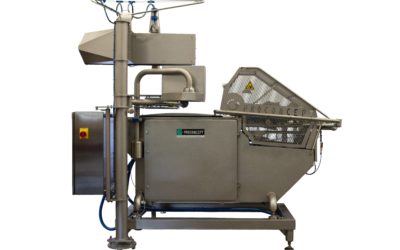 Slicer TN200 V364The TN 200 is currently in service with several of the best known smoked salmon manufacturers in France, Germany, Spain, Scotland, Belgium, Poland, Switzerland and Canada.The TN 200 is the reference slicer for smoked fish fillets: HIGH QUALITY OF...