PROCONCEPT can study, design and manufacture special machines custom-made to suit your specific needs.
Its experience in custom machines and in the food-processing business endows PROCONCEPT with the know-how to offer technical solutions that are reliable, efficient and compatible with current hygiene and food safety regulations.
For these custom machines, PROCONCEPT guarantee
– Your specific objectives and constraints fully taken into account.
– Reliability and efficiency of the technical solutions proposed.
– Complete integration of the equipment into your existing production lines.
– Compliance with current food hygiene and safety requirements.
– Taking into account everyday operations and maintenance issues.
– Ongoing after-sales service and technical assistance.
It is the approach followed by PROCONCEPT throughout the process which allows to lead to the taking into account of all parameters of the project.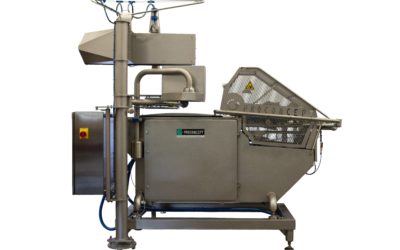 Slicer TN200 V364The TN 200 is currently in service with several of the best known smoked salmon manufacturers in France, Germany, Spain, Scotland, Belgium, Poland, Switzerland and Canada.The TN 200 is the reference slicer for smoked fish fillets: HIGH QUALITY OF...