PROCONCEPT can offer a technical service taking into account all the steps in a process.
The proposed solution will be determined based on the customer's requirements.
PROCONCEPT proposes a complete turn key solution.
Regarding the main equipments, Proconcept can design special machines and/ot integrate specific equipment already chosen by the industrial.
Proconcept also includes all the complementary devices : working station, linking conveyors, …
Each time the specific constraints, mainly concerning the postionning, are taken in account.
In all cases, PROCONCEPT is committed to finding the best solutions for optimal operation in terms of economy, ergonomics and hygiene.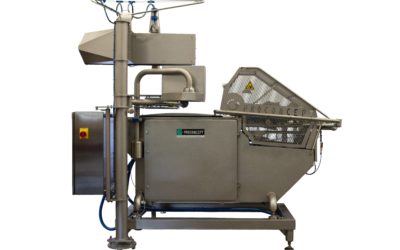 Slicer TN200 V364The TN 200 is currently in service with several of the best known smoked salmon manufacturers in France, Germany, Spain, Scotland, Belgium, Poland, Switzerland and Canada.The TN 200 is the reference slicer for smoked fish fillets: HIGH QUALITY OF...